It's no secret that having the best talent you can get is important for the success and growth of any organization. Recruitment marketing is a new trend in the HR industry that has enabled businesses and companies to flourish.
This strategy has made it possible for businesses to build teams that are composed of top-talent employees with diverse ideas, skill sets, and perspectives that are all important for success.
You will need a team-wide effort to source, nurture, and recruit top talent for your organization using a recruitment marketing strategy. This process might be complex, but it's also very effective. So how does it work?
What Is Recruitment Marketing?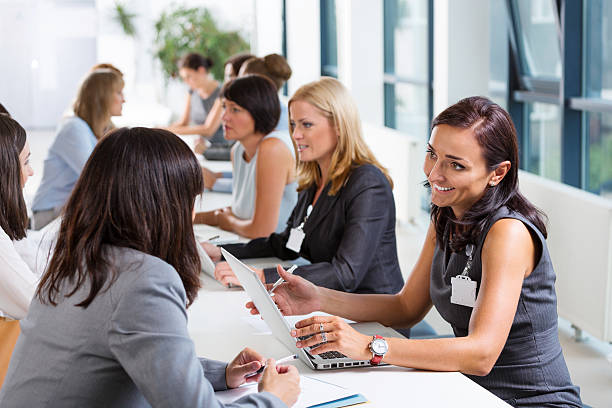 Recruitment marketing is the promotional and communication process of your employer's brand and value using methodologies, analytics, and multi-channel platforms to attract, engage, and nurture target candidates. Recruitment marketing efforts seek to keep active job seekers or candidates engaged throughout the recruiting process or funnel.
This hiring process is also known as the recruitment marketing funnel because it narrows down the pool of potential candidates until the talent acquisition specialists are left with a desirable number of the most qualified candidates to hire.
Key Features of Recruitment Marketing
Features of recruitment marketing include:
Employer Brand
Employer branding involves aspects that reflect your organization's values, culture, and mission. You should be honest with yourself and your brand by presenting content that is relevant, authentic, and compelling.
Candidate Personas
These are a profile of desired qualifications, experiences, and the characteristics of candidates you want to attract to fit into your business or company culture.
The Candidate's Experience
One of the most effective ways to promote your employer's brand is to provide an excellent candidate experience. You will create a good impression through various means, such as giving instant feedback, respectful treatment, providing constant updates, and ensuring your online platforms or sites are mobile-friendly (where candidates can easily check your content on their phones).
Marketing Strategies for Recruitment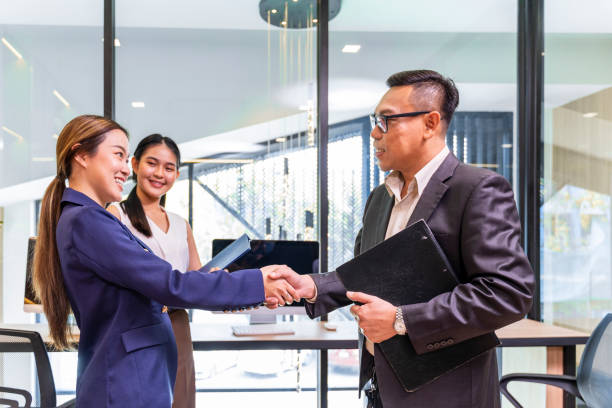 Numerous sourcing methods are used in recruitment marketing; both new and traditional techniques. All these channels should be used to convey authentic and valuable content regarding your organization's culture, mission, and employees' benefits. These recruitment marketing strategies include:
Job postings and job boards
They include:
Posting jobs where qualified applicants and potential target candidates can access the information.
Utilizing SEO with appropriate keywords in your recruitment marketing content is a must.
The content should be mobile-optimized and include videos and photos.
Career Site
You should have a career site to engage candidates and attract the best talent. It should be mobile-optimized. It can also be a careers page, and just like a full-fledged careers website, it should also include photos and videos.
Social Media Feed
Most younger people use social media platforms for job search purposes. Use platforms such as Facebook to include engaging company content, videos, and photos. You should have an effective social media management plan that also includes tracking analytics on all your platforms.
Recruiting Events
These include meetups and career fairs where you can scramble for the right candidates with other talent acquisition leaders by providing valuable and engaging content as well as face-to-face discussions.
Employee Referrals
It is a wise idea to have a referral program in place where you will reward your current employees for helping you get qualified candidates through their talent network groups or associations.
Recruiting Analytics
They will help you measure and compare the effectiveness of your recruiting channels and campaigns.
Talent Communities
Keep qualified candidates engaged through updates. These also include talents that are currently experienced enough and you wish to employ in the future.
The Benefits of Recruitment Marketing
Reduced Hiring Costs
Recruitment marketing will enable you to track the effectiveness of different strategies and use those that are working; this will help to reduce costs. You will prioritize the best investment where you will put your money and acquire the best talent.
Acceleration
Your tested metrics will enable you to speed up the hiring process. You will also avoid starting from scratch when you have a pool of available candidates to choose from and hire when you have a job opening.
Strategic Alignment
Recruitment marketing enables you to not just hire candidates that are immediately available but those who will make a "ten-times" impact on your company. Passive candidates are especially in demand because of the high-quality talent they possess, and they will be of great benefit when you hire them to work in your organization.
Strengthen Employer Brand
Recruitment marketing strategies will enable you to make your employer's brand stronger through newly dedicated and redesigned social media platforms and career pages as well as improved application processes. Potential candidates, current employees, and even consumers will feel that your brand has been greatly improved.
Why Choose Our Recruitment Marketing Services
At Velocity Resource Group, we're the leading human resources and recruitment agency in the nation. We will help your organization get the best talent it can find using recruitment marketing strategies. With over 20 years of experience in sourcing candidates for employees nationwide, you can trust us with our tested methods to enable you to hire the most qualified professional candidates to drive growth in your organization.
Other services that we use to get the top talent for our clients, irrespective of their industry include:
Rapid QAI (Qualified-Available-Candidates)
Diversity Sourcing
Candidate Acquisition Management (CAM)
Velocity Sync
Velocity Builder
Velocity Passport
Velocity VIP
Contact us today and let us get you the most qualified professionals for open vacancies in your organization while you do what you do best—focus on growing your business.